Welcome to BA Car Hire, your trusted partner for airport taxi services in London. In this blog post, we will explore the convenience and charm of London City Airport (LCY) and how BA Car Hire can enhance your travel experience. Whether you're a frequent traveler or planning your first trip to London, LCY offers a unique experience that sets it apart from other airports. Let's delve into the details and discover why LCY is the perfect gateway to the vibrant city of London.
1. The Charm of London City Airport (LCY)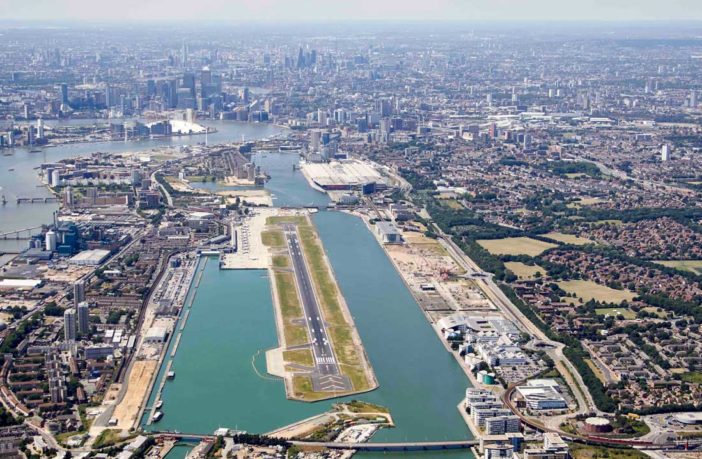 London City Airport (LCY) stands as a testament to the perfect blend of modernity and tradition. Unlike larger airports, LCY offers an intimate setting that creates a warm and outstanding atmosphere for travelers. From the moment you step foot inside, you'll feel the charm that radiates through its halls.
2. Location and Accessibility
Strategically located in the heart of London, LCY ensures quick and convenient access to the city's business district and popular tourist attractions. Its proximity to the financial center makes it an ideal choice for corporate travelers, while tourists can easily explore the iconic landmarks and cultural wonders of London without hassle.
3. Effortless Check-In Process
At LCY, you'll experience a hassle-free check-in process that saves you valuable time. With shorter queues and efficient procedures, you can swiftly complete your check-in and security checks, allowing you to relax and enjoy the airport's amenities or catch up on work before your flight.
4. Unmatched Convenience
London City Airport (LCY) prides itself on offering unparalleled convenience. Unlike larger airports, LCY allows you to arrive just 20 minutes before your flight, ensuring a stress-free travel experience. This advantage is especially valuable for busy professionals who want to maximize their time.
5. Stunning Architecture and Design
LCY's architecture and design are a sight to behold. From the moment you enter the terminal, you'll be captivated by its modern and elegant aesthetics. The sleek lines, open spaces, and natural light create an ambiance that soothes and inspires. LCY is more than an airport; it's an architectural masterpiece.
6. Amenities and Services
London City Airport (LCY) takes pride in offering a wide range of amenities and services to cater to the diverse needs of its passengers. From luxury lounges and high-end shopping to fine dining establishments, LCY ensures that every aspect of your journey is comfortable and enjoyable.
7. London City Airport: A Shopper's Paradise
Indulge in a world-class shopping experience at LCY. From designer boutiques to premium brands, you'll find an array of options to satisfy your retail cravings. Whether you're looking for the latest fashion trends, exquisite jewelry, or unique souvenirs, LCY has it all.
8. Timeless Elegance: The Business Lounge
For discerning travelers seeking comfort and privacy, the Business Lounge at LCY offers an oasis of tranquility. With exclusive services, comfortable seating, and a serene ambiance, the Business Lounge provides the perfect environment for relaxation or catching up on work before your flight.
9. Explore London with BA Car Hire
Make the most of your time in London with BA Car Hire. Our city airport taxi services are designed to ensure a seamless and comfortable journey from LCY to your destination. Our professional drivers will greet you at the airport, assist with your luggage, and transport you to your desired location, letting you explore London at your own pace.
10. Safety and Security Measures
London City Airport (LCY) prioritizes the safety and security of its passengers. Stringent measures are in place to provide a secure environment for travelers. Additionally, From advanced screening procedures to highly trained security personnel, you can travel with peace of mind knowing that your safety is the airport's top priority.
11. Sustainable Initiatives at London City Airport (LCY)
LCY is committed to sustainable practices and environmental responsibility. The airport has generally implemented various initiatives to reduce its carbon footprint and promote eco-friendly operations. However, By choosing LCY, you contribute to a greener future and support the airport's efforts toward sustainability.
Conclusion
London City Airport (LCY) offers a unique travel experience that combines efficiency, convenience, and charm. Additionally, From its stunning architecture to its exceptional services, LCY leaves a lasting impression on every traveler. Make your journey to London unforgettable by choosing BA Car Hire for your city airport taxi services. Henceforth, We are dedicated to providing you with a comfortable and memorable travel experience.
Frequently Asked Questions (FAQs)
1. Is London City Airport (LCY) only for business travelers?
No, London City Airport (LCY) caters to both business and leisure travelers. Its central location and efficient operations make it an excellent choice for travelers of all types.
2. Can I book a BA Car Hire airport taxi in advance?
Yes, you can pre-book an airport taxi with BA Car Hire to ensure a seamless and convenient transfer from London City Airport (LCY) to your destination.
3. What amenities are available at London City Airport (LCY)?
London City Airport (LCY) offers a range of amenities i.e. luxury lounges, shopping boutiques, restaurants, and Wi-Fi access throughout the terminal.
4. How far is London City Airport (LCY) from central London?
London City Airport (LCY) is conveniently located just 10 kilometers east of central London, making it easily accessible to the city's attractions and business district.